Hebden Bridge Piano Festival
Rolf Hind, Clare Hammond, Jean Muller
Mario Häring - Leeds 2018 2nd Prize Winner
Lauren Zhang - BBC Young Musician 2018
Almost hidden amongst the high Pennines of West Yorkshire, the small and delightful town of Hebden Bridge packs a surprisingly large cultural punch. Hebden Bridge Piano Festival leads the way with an annual celebration of the piano and piano music in all its varied forms. Now in its 7th year it has a growing international reputation.
Headlining the weekend festival, which starts on Friday April 26th in Hebden Bridge Town Hall, are Clare Hammond, Rolf Hind and the Luxembourg-based virtuoso Jean Muller. They're joined by rising stars, German pianist Mario Häring, who was a prize-winner at the Leeds International Piano Competition last year, BBC Young Musician 2018, Lauren Zhang, and the exciting young Romanian pianist Alexandra Vaduva. Hebden Bridge Piano Festival has never been exclusively about Classical piano music and this year there are performances by the brilliant young Parisian boogie-woogie player Jean Baptiste Franc and by the exciting and inventive jazz pianist Paul Taylor.
The Festival has always had a strong commitment to programming contemporary music and this year pianist Rolf Hind will present a programme of music by, or in memory of, the great composer Sir Peter Maxwell Davies who died in 2016. This will include the world première of a piece especially commissioned by the Festival, written by composer Kerry Andrew whose pieces were performed at the Proms in both 2017 and 2018.
Alongside the headline performances the Festival programme features a children's concert, recitals by local pianists and students, free concerts featuring non-classical piano music, and impromptu alfresco performances by anyone who enjoys playing. Information about all the Festival events can be found on the Festival website, hebdenbridgepianofestival.com and following the official launch of the programme on March 15, tickets (including great value weekend passes) will be going on sale. These will be available on line via the website, by post via a downloadable booking form and in person from the Box Office at Hebden Bridge Town Hall.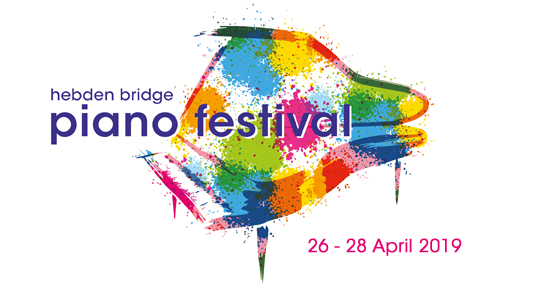 https://crosseyedpianist.com/tag/david-nelson/
Music at Chateau d'Aix has had a strong reciprocal association with the Hebden Bridge Piano Festival since its inception in 2013. Several of our long-term followers come from Hebden Bridge, and the artistic director of the Festival, jazz pianist and teacher David Nelson, was a highly valued member of our team when we were Music at Castelfranc (2003-2009), as well as a participant in the Advanced Class. Summer School faculty as well as summer school students have been frequent guests of the Festival.