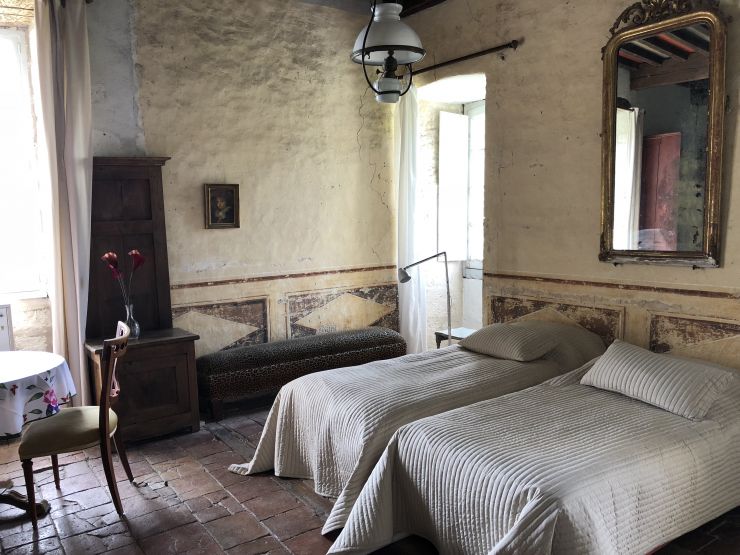 Budgeting with friends at Chateau d'Aix
Chateau d'Aix offers various possibilities for friends to organise room shares. We have always had dormitories for students (and we have two at Chateau d'Aix), but now we have three further options.
Chambre bibliothèque (above) was once a library. (There is another photo on the Accommodation page which shows better the size of the room). It is now one of the most elegant and spacious bedrooms in the chateau with ample space for three single beds, arranged on three sides. The quoted price of £1200 per person (including tuition and full board) is reduced to £1000 if the room is taken by three participants.
Chambre Zebra and Chambre de la tour are interconnected, to be booked in tandem by two friends. The quoted price reflects the fact that though they are self-contained single rooms, the privacy of each is compromised by the other. Zébra is the smaller of the two. Chambre de la tour has a double bed.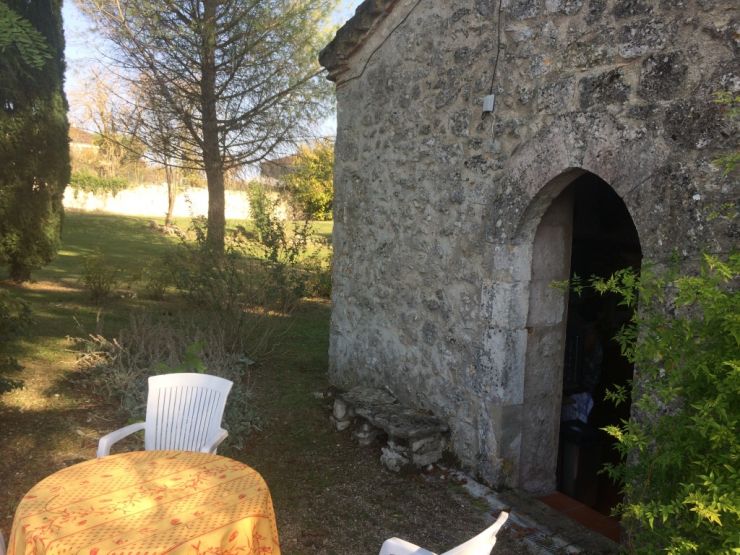 Maison du parc (above) is a charming stone cottage in the grounds, with two bedrooms: one single bed in the small bedroom at the side, with its own entrance, and a double bed on the mezzanine above the sitting room. The price quoted reflects the privacy of the cottage, some 100 metres from the chateau, and it would perfectly suit friends wanting seclusion. There will be an upright piano in the sitting room and practise time will be amicably restricted. There is another photo on Chateaux d'Aix: More photos.
All the bedrooms within the chateau have high ceilings and either wooden or terracotta floors. Many of the larger rooms have double or triple windows. The interior remains cool even in the summer heat, though it is wise to observe the Southern European custom of closing the shutters during the day. The idea is not just to keep out the sun, but the heat of the air too. There is plenty of both outside.